Welcome to our Knowledge Base
Enter your search terms below.
SNMP example 4.1 – Create SNMP query (OID is known)
Article description
Note:
In this example an OID is used that only returns values for a Lexmark printer. For a printer of a different manufacturer, the OID has to be adjusted. In this example, it can be assumed that the used OID is known.
In order to make the example universal, the OID, the manufacturer and the model have to be adjusted. We want to create an own SNMP query for a Lexmark printer. The query is expected to return the number of pages printed in color.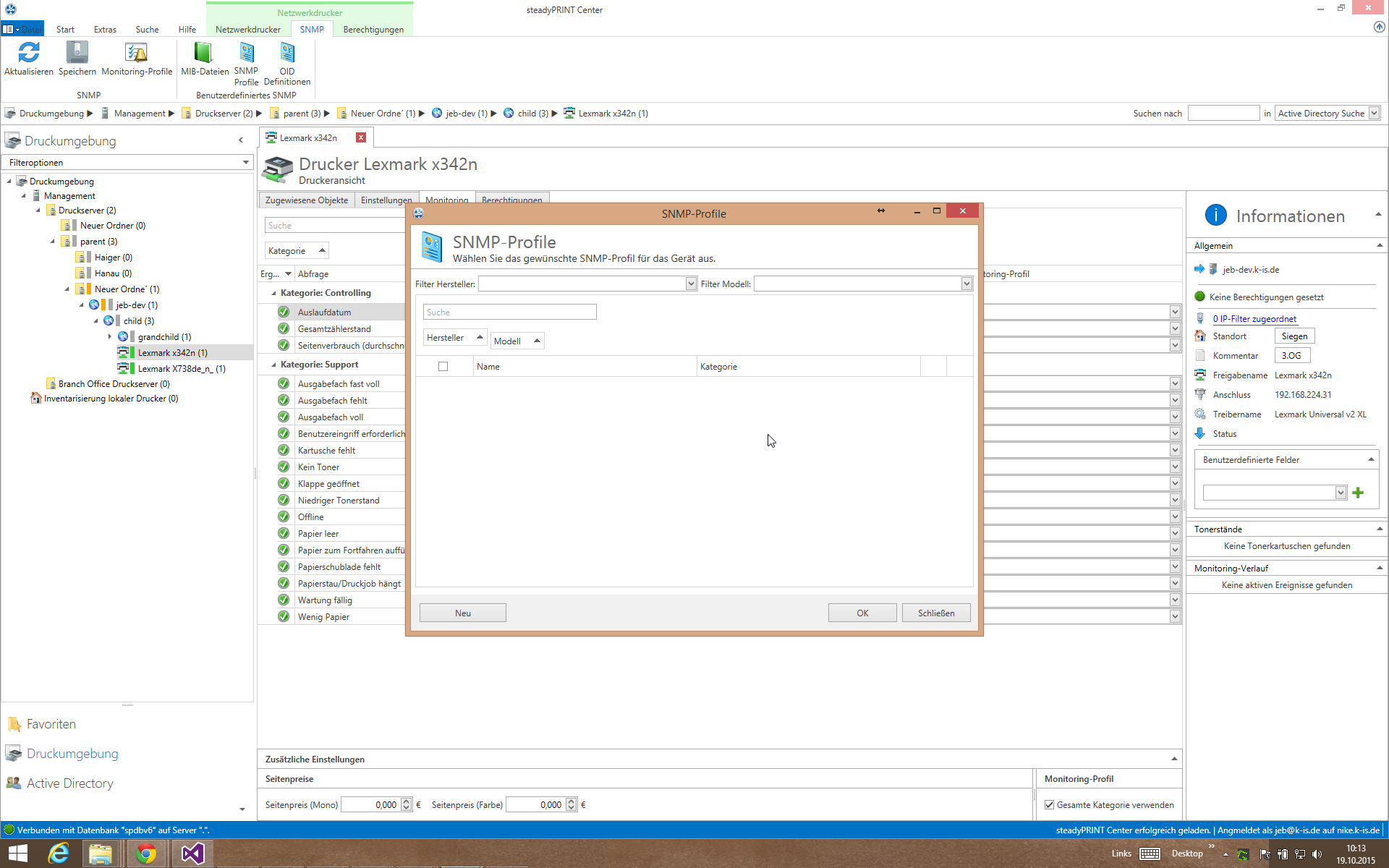 In order to create our own SNMP query, we open the Monitoring tab in the printer view and select the SNMP profiles in the ribbon.
We click New and the window (defintion of a SNMP query) opens which we then complete.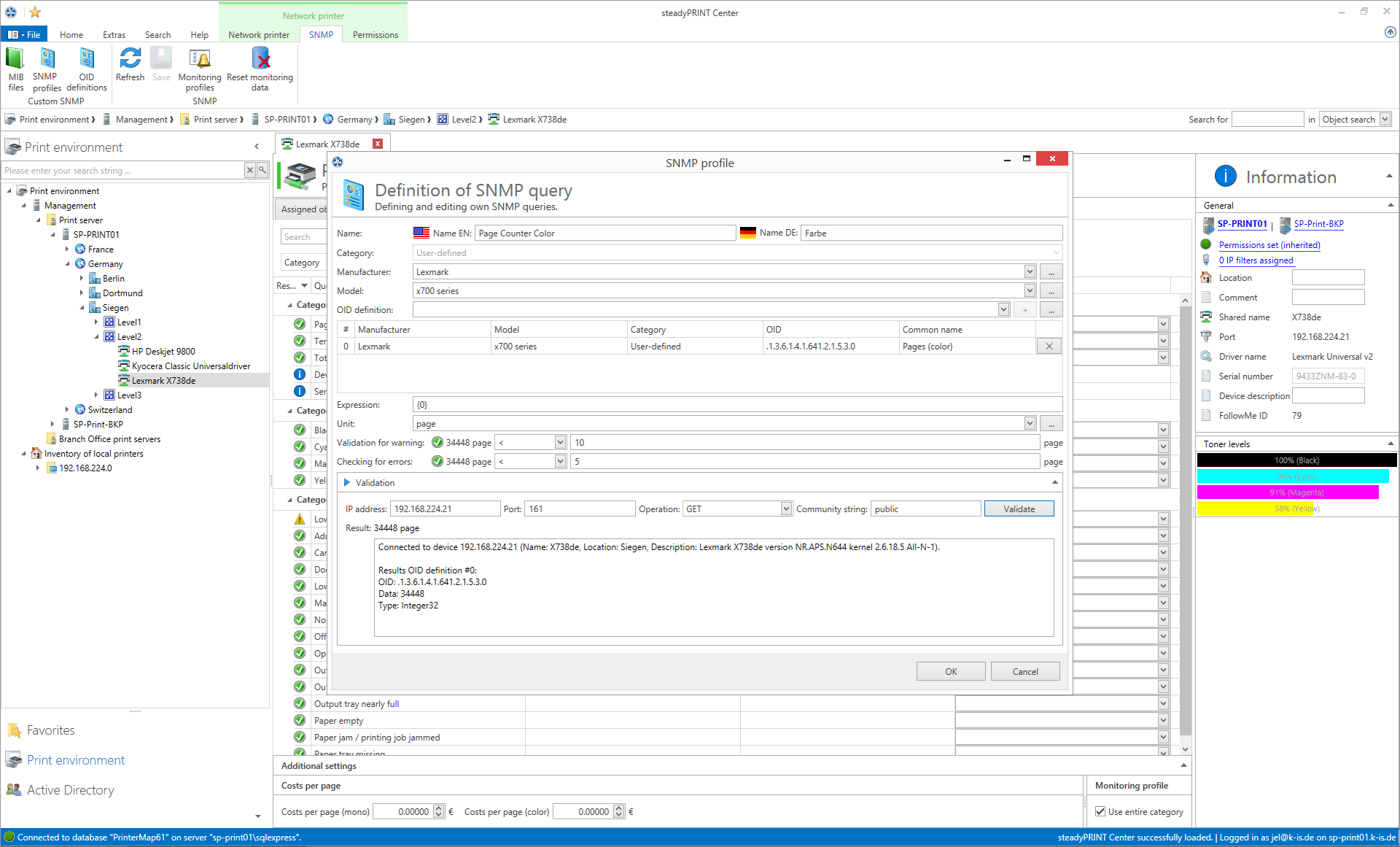 For the English name we enter: "Page Count Color".
For the German name : "Seitenzahl in Farbe".
Under "category" we select custom and create a manufacutrer "Lexmark" and a model "x700 series which we link to the manufacturer.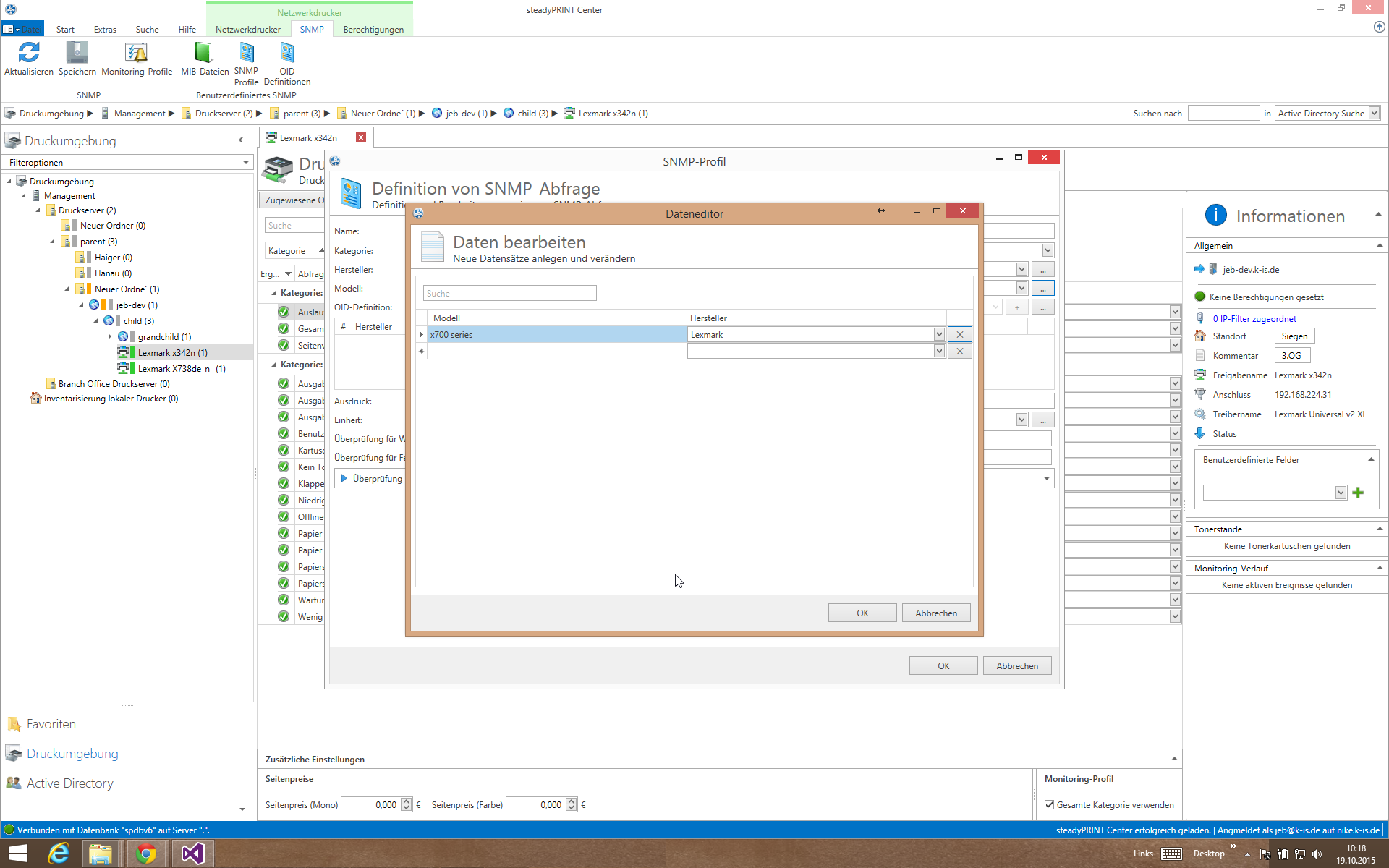 Getting back to the definition of our SNMP query, we select the manufacturer and the model. In the window definition SNMP query we click "…" next to the OID definition and again New in the window Overview of OID queries.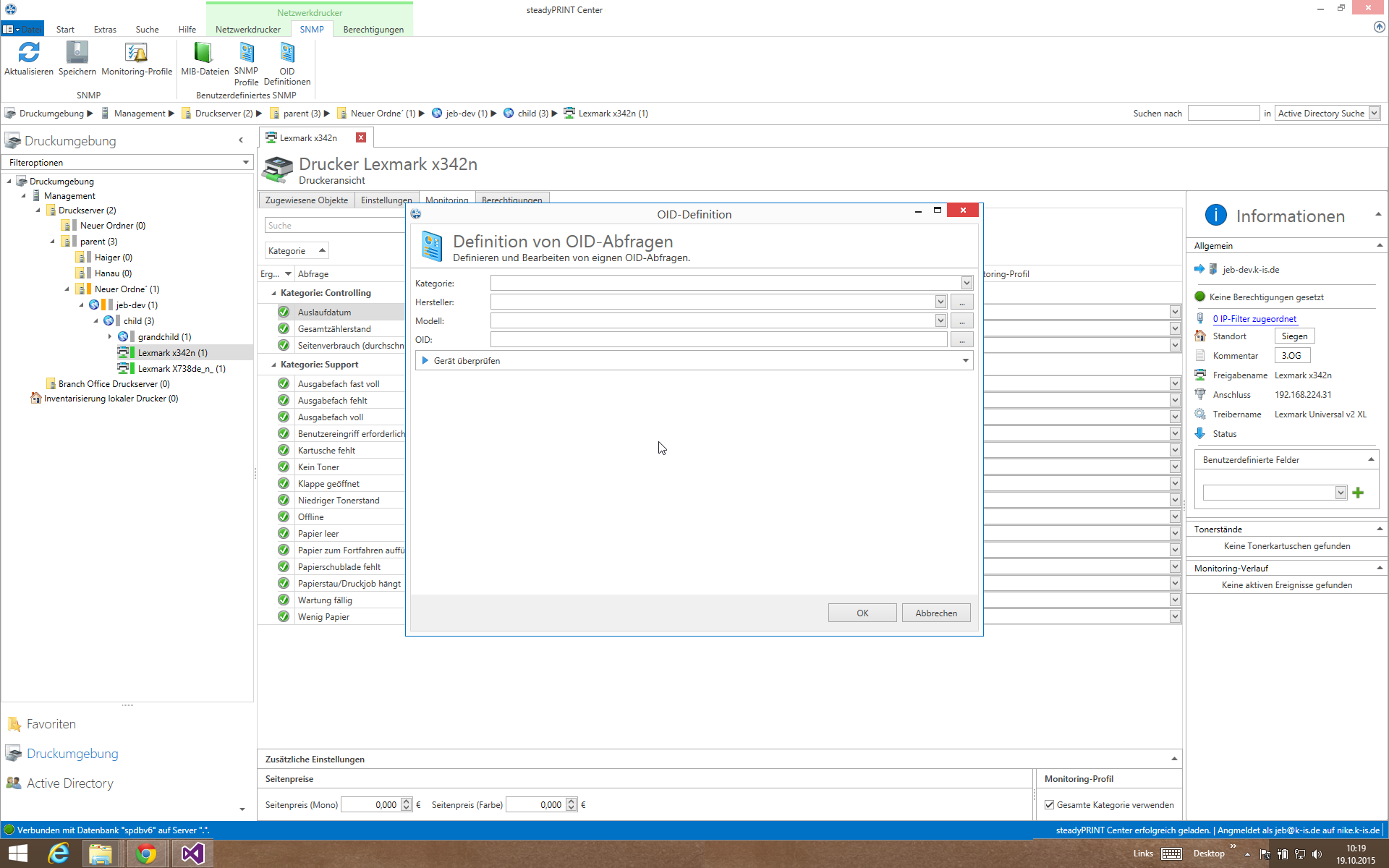 In the window OID defintion we enter Custom as a category. Another field "Custom value" is then displayed. In this field we select custom. Now we enter the manufacturer and the model. We enter ".1.3.6.1.4.1.641.1.1.3.0" as OID and confirm with OK. We get back to the window OID queries which we now close. In the window SNMP query we select the level created OID and confirm the selection with
"+" and all entries with "OK". Back in the window SNMP queries, we click the check box "page count color" next to the newly created SNMP query. We again confirm with OK and the new SNMP query is displayed in the Monitoring.
ID: 21565 | Zur deutschen Version