Welcome to our Knowledge Base
Enter your search terms below.
SNMP Example 4.5 – Creating a report including page prices
Article description
Best Practice:
We recommend to provide a separate server for the Monitoring function so that all environments can be controlled.
Create a new performance profile in the Center to collect SNMP data and disable the collection of SNMP data in all other performance profiles so that all data will be recorded once from a central point.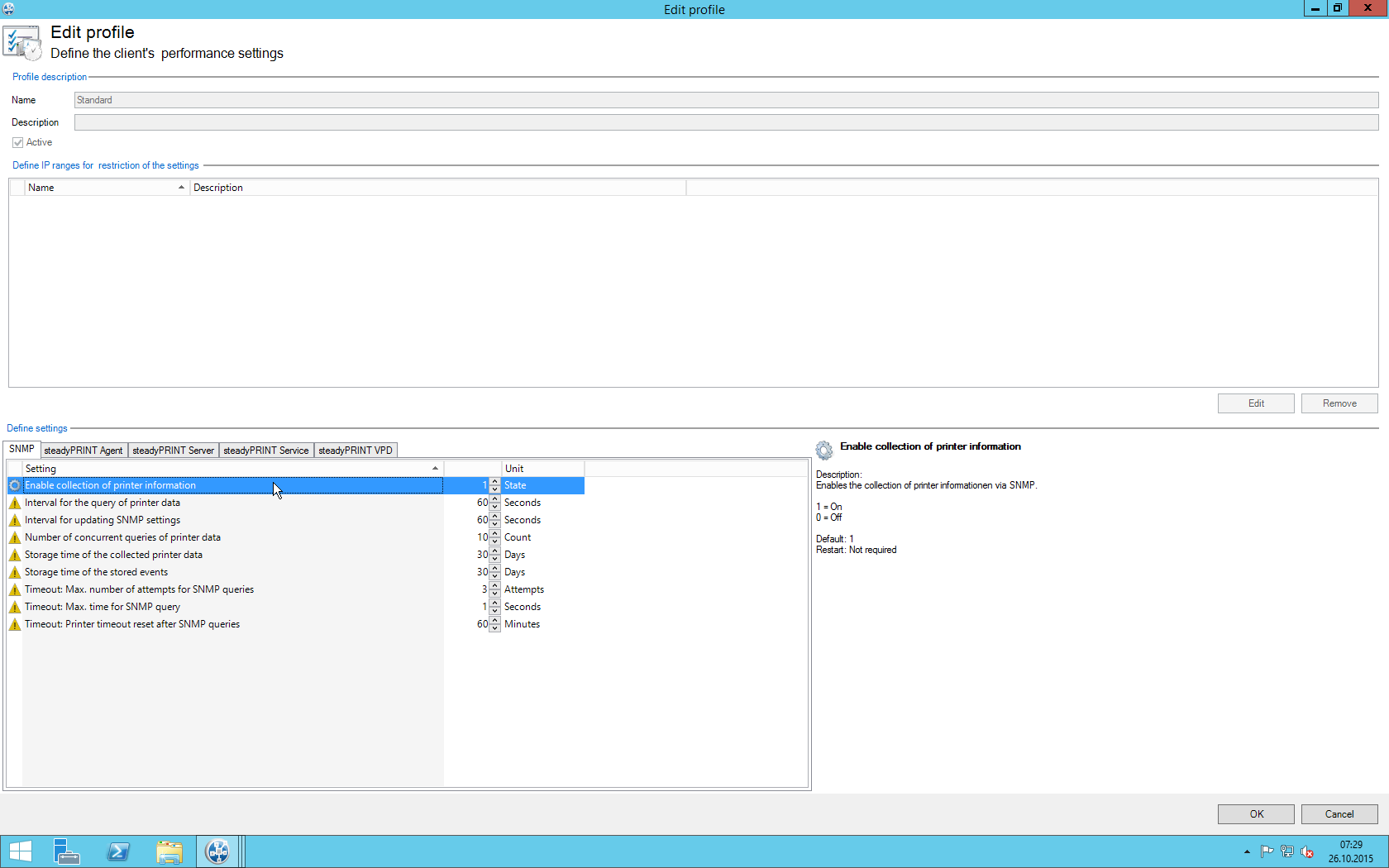 Switch to the Monitoring tab and create the OID queries for color pages and monochrome print.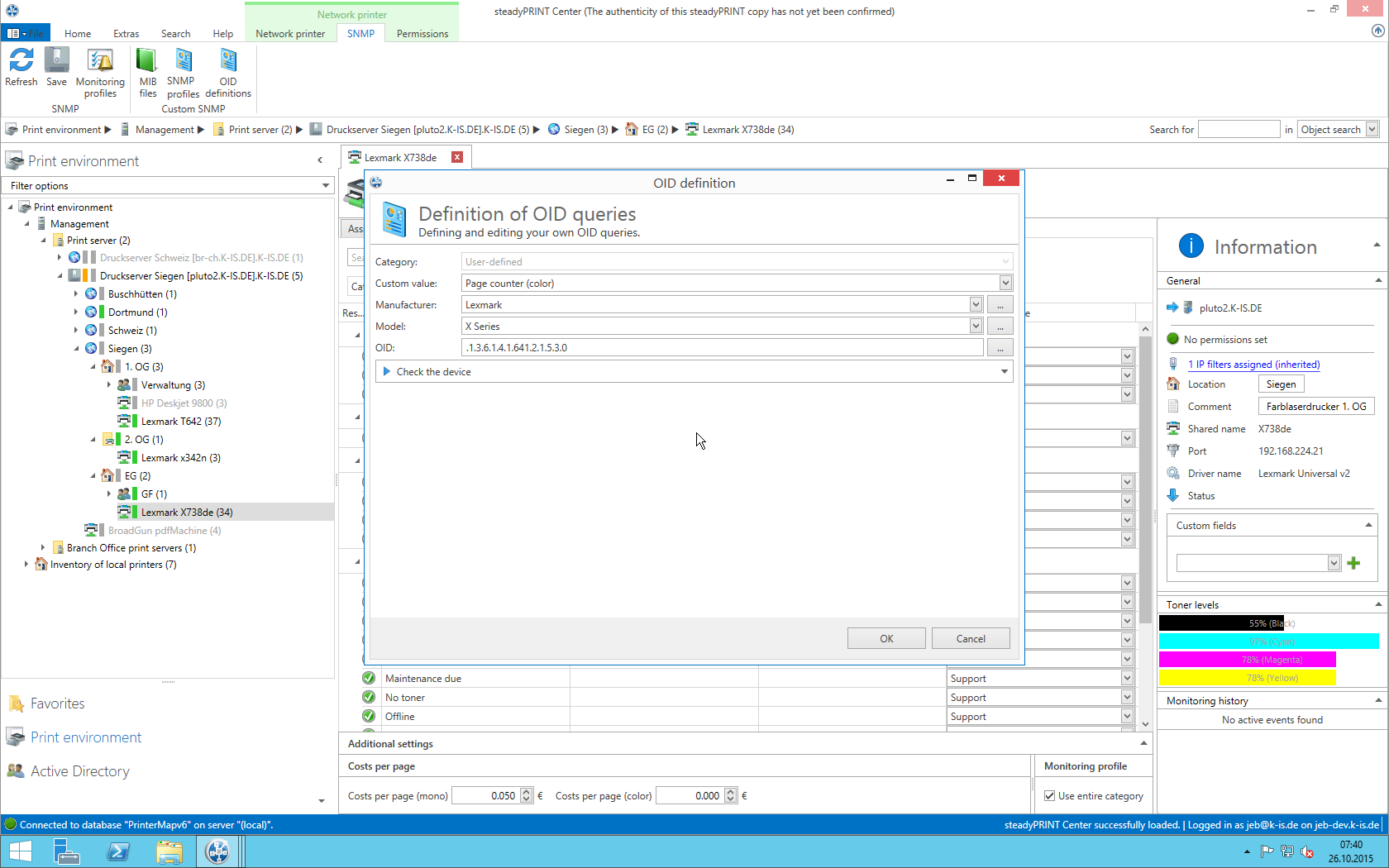 Please take the OIDs from the MIB files of the respective manufacturer. Choose Page Counter (color) or Page Counter (mono) as OID category. With this setting the OIDs are connected to the report.
Open Reporting (under the tab Extras) and create a report containing page prices.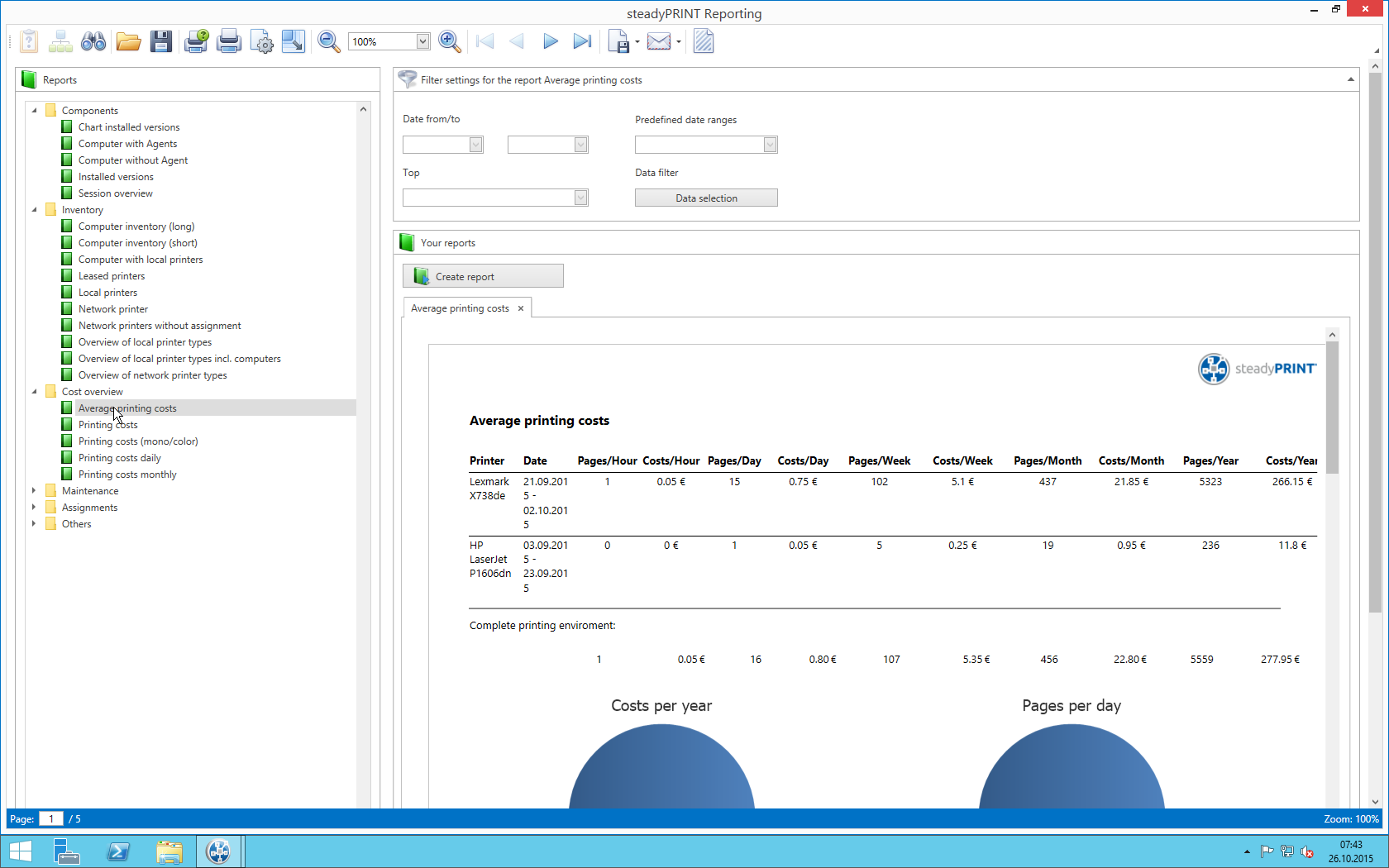 ID: 21553 | Zur deutschen Version