Print Templates represent a central topic in the Virtual Printer Driver. They offer the printer administrator the possibility to store central printer settings for the print jobs of the users.
The different template types force or predefine printer settings for selection.
| | | |
| --- | --- | --- |
| Template Type | Description | Priorität (höchste zuerst) |
| Protected | Protected Templates specify printer settings that the user must use in the same way and that cannot be modified. | 1 |
| Public | Public Templates specify printer settings that can be modified by the user. | 2 |
| Private | Private Templates are considered as Public Templates and are individually created by the user. The user can select a template for a print job either from the Public or Private Templates. | 2 |
The Print Templates are managed via the printer settings in the Center under "VPD" - Figure steadyPRINT Center - Overview of Print Templates. The stored templates are provided to all vPrinter-based printers (vDirect, vPrinter, vName).
In addition, Private Templates are displayed as well. The owner of the templates will be displayed as a template tooltip.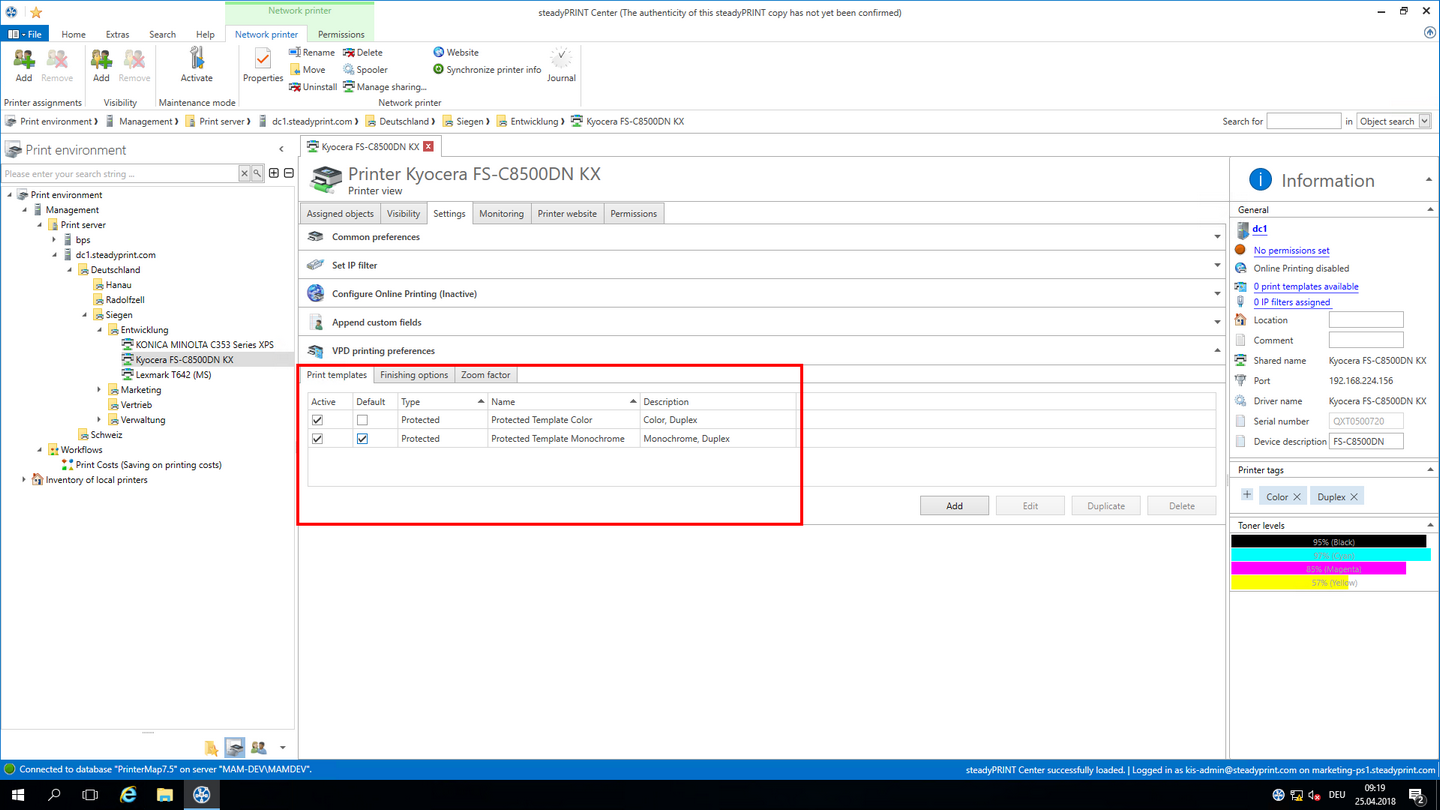 Figure 27: steadyPRINT Center - Overview of Print Templates
Via the button "Default", a template can be specified as default for printer assignments. If the user creates a print job, this template is stored as the printer setting for this job. However, the user has the option to modify the template for this job before the job is printed.

If no default template is specified, the first entry in this list is automatically used as default for the users. A print template that has the default printer settings at the print server is automatically created for each printer. This automatic entry is removed as soon as a first, individual print template is created.
Important

Simultaneous creation of Protected and Public Templates

Protected templates have the highest priority. As soon as a printer has at least one protected template, steadyPRINT automatically disables the public templates for this printer.

This means that public templates will no longer be offered to the user. Even the private templates will no longer be selectable for the user.