With steadyPRINT version 5, test runs were integrated into the environment for the first time.
As of version 5.2, it is now possible to make adjustments to this test runs.
These settings can be accessed via the setup menu (see figure Availability of the settings) (or F8).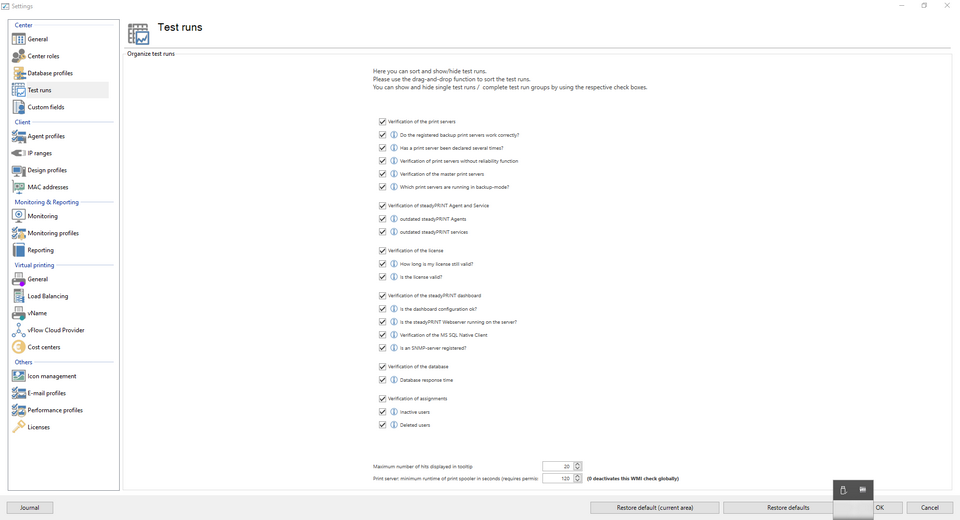 Figure 73: Availability of the settings
Dependent on your licensing, a certain number of test runs are available which can be freely sorted and shown/hidden.
In order to rearrange test runs or complete groups, please use the Drag & Drop function (see figures Move by drag & drop). Groups and test runs can be shown or hidden by means of the respective check boxes.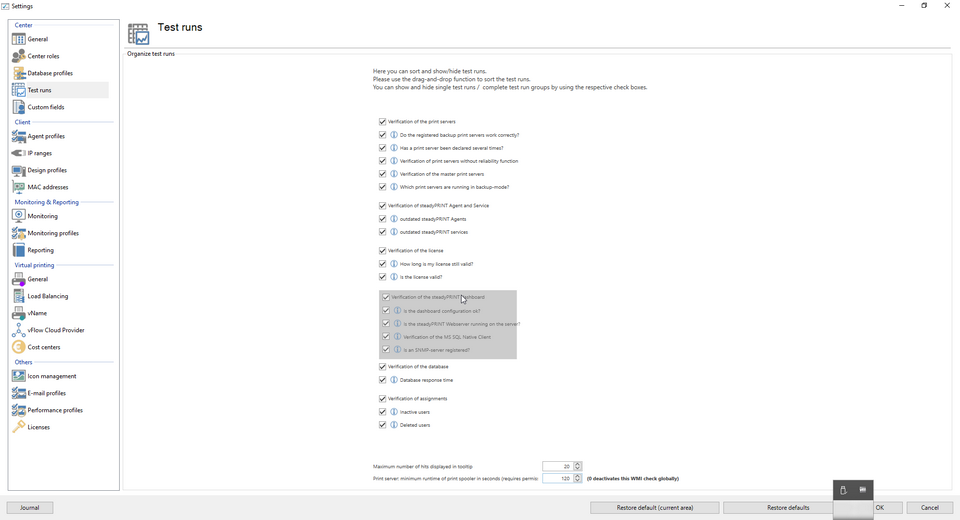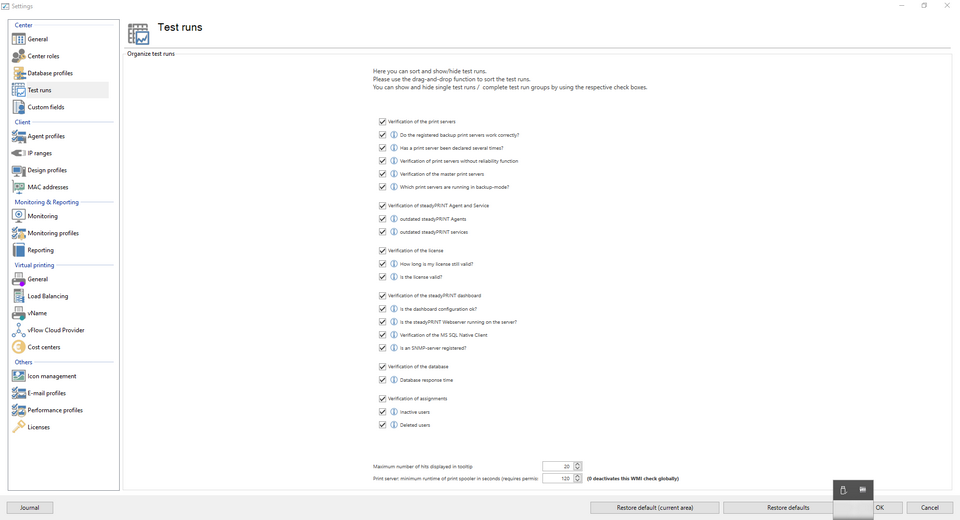 Figure 74: Move by drag & drop
Below the test runs, you will find settings which might be extended to several test runs and partly have effect to the whole environment (see figure General settings).

Figure 75: General settings
| | |
| --- | --- |
| 1. | Maximum number of hits in tooltip: Defines the maximum number of error sources displayed in the tooltip of a failed test run. |
| | |
| --- | --- |
| 3. | Database server: Free RAM in kb (warning) -> defines the value as of which the test run for identifying the state of the database is declared as a warning due to low working memory. |
| | |
| --- | --- |
| 4. | Database server: Free RAM in kb (error) -> defines the value as of which the test run for identifying the state of the database is declare as an error due to low working memory. |
| | |
| --- | --- |
| 5. | Database server: Response time in ms (warning) -> defines the value as of which the test run for identifying the state of the database is declared as a warning due to an inadequate reaction time. |
| | |
| --- | --- |
| 6. | Database server: Response time in ms (error) -> defines the value as of which the test run for identifying the state of the database is declared as an error due to an inadequate response time. |